Property Legal Consultant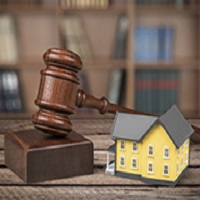 Gunjan Estate Consultant is providing complete range of property related legal services that cover both residential and commercial properties. We offer our services to various companies, corporate houses, and non-profit making as well as statutory organizations. Our core competence is in the field of construction related litigation and arbitration. We also provide legal advice regarding infrastructural and building projects, solving dispute and other documents related problems.

As the result, we are counted as the prime legal consultancy firm based in New Mumbai, especially in the regions of Vashi, Nerul, Kharghar, Palmbeach, and Seawood. Reliability and accuracy are the key features of our organization that distinguish us in the market. In India, we are considered as the chief Real Estate Legal Consultant based in Navi Mumbai. We have team of experts to deal with all your property related legal issues. Additionally, we will help you to accomplish correct documents to get you out of every legal trouble. Besides, we interact with expert lawyers to offer you proper advice for your problems. For the same, we are counted among the renowned Property Legal Advisors based in New Mumbai.