Home Loan Consultant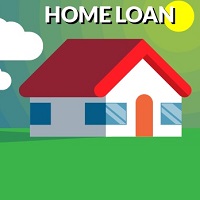 Dealing with financial problems sometimes becomes really depressing when there is nobody to give you proper advice and support. We, Gunjan Estate Consultant, offer Real Estate Finance Services according to the requirements of the clients. We provide consultancy services for buying home of your choice and comfort. We have a team of professionals who are well versed with every area of financial services to serve the clients keeping their budget at precedence.

We have associations with reputed banks present in India through which we can offer you the best home loan rate available in the market. Due to the same, we are recognized as the topmost Home Loan Consultant in New Mumbai, especially in Vashi, Sanpada, Nerul, Seawood, Palm Beach, Koparkhirne, and Kharghar. Our vast experience in the respective domain has empowered us with the potential to offer finest bank related consultancy services. Besides, we can also help you in attaining proper documents for getting loans from the banks that charge less interest. Consequently, we are known as the foremost Bank Housing loan advisor in Navi Mumbai.